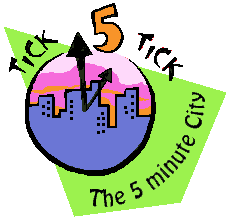 Everything Old is New Again
Toronto is neat, clean, safe, friendly, interesting -- so why aren't the masses racing here to work and play? Well, the citizenry of this Canadian city is also quite modest, or maybe it's just that they're trying to keep Toronto to themselves. Too bad -- I snuck in and now the word is about to get out...
Where to stay: The Westin Harbour Castle is snug on the shores of Lake Ontario and within easy walking distance of the Financial District, Old Town and the CN Tower, the tallest structure in North America. Size does matter at this convention hotel of nearly a thousand rooms, so expect a massive lobby with couches for conversing, multiple restaurants (including a revolving rooftop affair), a business and fitness center and amenities galore within the well-laid-out rooms. Request a king with harbor view, a nifty deal when translated to U.S. dollar rates. Westin Harbour Castle, One Harbour Square (416) 869-1600 or (800) WESTIN1. King-bedded rooms with harbor view offered at $120 USD; package rates available. The Four Seasons Hotel Toronto is benefitting from a recent $10 million renovation, all the more reason to visit the flagship property of this Toronto-based, top tier hotel chain. The attention to detail is unrivaled here, whether it's in the colorful and luxe fabrics all around or the solicitous smiles from every member of the staff. While you're here, by all means avail yourself of afternoon tea in the Lobby Bar, a meal at the whimsical Studio Cafe and a soothing soak in your sumptuous marble bath. And! The Royal Ontario Museum and chic boutiques are right outside your door -- um, not that you'd ever want to leave. Four Seasons Hotel Toronto, 21 Avenue Road (416) 964-0411 or (800) 332-3442. Doubles start at $180 USD; package rates available.
Where to eat: World-class food at a museum? Well, that's certainly the case in Toronto, thanks to Jamie Kennedy , who's working his magic at his eponymously-named restaurant on the fourth floor of the Royal Ontario Museum. The emphasis in this royal blue room is on organics as well as on pairing the right wines with your meal. Chef Kennedy also keeps each plate simple, as with his buttery sea bass on a watercress puree or a creamy celery root soup graced with slivers of beef and mushroom and redolent of gorgonzola. Walk off this feast with a peek at the museum's excellent collection. Another artist-in-residence is Hiro Yoshida, who can be found most days at his favorite canvas, Hiro Sushi . Hiro apprenticed in Japan for ten years before bringing his sushi prowess to Toronto "so that I could share my experiences with another country." You'll see why Japan's loss is Canada's gain when you dig into the trio of salmon and the marinated octopus sushi. Order "omakase" style, so that Hiro can design a menu especially for you (and come early if you want to snag a coveted sushi bar seat). At Rodney's Oyster House , the emphasis is on shellfish, although the smoked seafood plate is also a winner. The Baron of the Bivalve (that's Rodney himself) is usually in residence, eager to offer tips and tales on oysters, lobsters -- and women, his other hobby. "It's the link with the zinc!" according to Rodney, happy to put forth the oyster's aphrodisiacal qualities. If a lighter bite is what's called for, head over to the Four Seasons Hotel for afternoon tea in the Lobby Bar. Finger sandwiches have never been finer than at this swish hotel, and the same can be said for the plump scones with sweet devon cream. The folks on the other side of the pond can do tea no better. Finally, for a little bit of everything, pay a visit to Movenpick Marche, on the ground floor level of BCE Place. This "restaurant" is really a collection of food stalls in a Disney-like setting: you're handed a "passport" when you walk in and have it stamped every time you choose a food item, be it pasta, salad, a sundae or one of the other dozen-plus choices. Biggest surprise? The food here is surprisingly good.
What to do: Between meals, take a walk through Toronto's Financial District, if only to gawk at the exceedingly tall buildings. It's old and new here, so pop into the lobby of some of the older bank buildings (CIBC, Bank of Nova Scotia, Canada Permanent Trust) for a glimpse of what old money could buy. As for the new, the good-as-gold Royal Bank is one eye-popping structure, both inside and out. A walk through Toronto's Old Town is much more to scale and equally appealing. Don't miss the Flatiron Building, St. James Cathedral and the original post office on Adelaide Street East. The Hockey Hall of Fame is both old and new: part of this temple to ice-men was built in 1885 and originally housed a Bank of Montreal branch. The interior of this section of the building has morphed into the Bell Great Hall, repository of the Stanley Cup, among other mementos. It's the exhibit honoring the Great One, Wayne Gretzky, however, which will win over sports fans of all stripes. Closer to the harbourfront is the CN Tower, the tallest structure in the world pending completion of even taller towers in the Far East. The elevators rocket to the top of the tower in a minute flat, so hold on tight. Once you're there, see if you can spot Niagara Falls -- on a clear day, you just might. Heading north of the shore (of Lake Ontario, in this case), pay a visit to Queen's Park, a lovely greensward suitable for rest and reflection. A few steps further along and you're at the Royal Ontario Museum, which boasts an excellent permanent collection along with a Discovery Centre for kids and a Bat Cave for anyone who hasn't seen "The Birds." A less frightful proposition is shopping along Queen Street West . This groovy section of town, what with its vintage boutiques, home furnishing emporiums and colorful cafes, is a great place to while an afteroon away.
A little bit more: Professional sports are a year-round proposition in Toronto, thanks to hockey's Maple Leafs in the winter and baseball's Blue Jays in the summer. Latest addition to this mix is basketball's Toronto Raptors and their highlight-reel star, Vince Carter. The Leafs and Raptors play their games at the spanking-new Air Canada Centre while the Jays hit 'em out (or is that in?) in the Skydome -- sunshine optional, thanks to the fully-retractable roof.
There's a lot more going on in Toronto but you'll have to read the story to find out!
email me now!
return to top
back to 5 minute cities
roadsage home