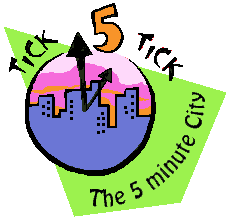 Taos Taste
Taos, New Mexico seems to be Santa Fe's little sister in many ways. There's a Plaza here and galleries, cowboy chic and adobes, too. It's just that everything is smaller, which may be what makes it all so nice. What will you do on your visit to this burg an hour away from Santa Fe? Here are a few ideas.
Where to stay: The Historic Taos Inn, a short walk from the Plaza, is a National Historic Landmark and a colorful one at that. Many of the rooms have fireplaces and hand-painted details which make this place a real treat. Think New Mexico country living here, perhaps over a margarita in the Adobe Bar. There's a pool, too. The Historic Taos Inn, 125 Paseo del Pueblo Norte, Taos (505) 758-2233 or (800) TAOS-INN. Double rooms are roughly $150.
Where to eat: Doc Martin's, at the Historic Taos Inn (see accompanying story), is one of the best restaurants in northern New Mexico. Period. Chef Patrick Lambert is a remarkable talent, using the bounty of his region in imaginative ways. Salmon with an ancho-pesto sauce? chipotle shrimp and corn cakes? Every dish is a revelation, so dig in. While breakfast, lunch and dinner are served at Doc Martin's, you may want to start your day at World Cup Cafe, right off the Plaza. The lattes are tops, and the peach muffin (or most any other fruit muffin) is plump perfection.
What to do: Taos is so laid back that you can't help but fall into its groove. Stroll the Plaza and the in-town galleries, perhaps doing a bit of shopping along the way. The Taos Pueblo, lovingly painted by Georgia O'Keeffe, is about five miles north of town. The home of the Tiwa tribe, this is a place where residents still live without electricity or indoor plumbing. Be sure to take the tour of this historic area -- and sample the fry bread made on the spot by local families. The San Francisco de Asis Church, in Ranchos de Taos just south of town, is an adobe marvel on a user-friendly scale. As for museums, both the Harwood Museum and the Millicent Rogers Museum make for a worthwhile visit.
Want more details on Taos? You'll have to read the story to find out!
email me now!
return to top
back to 5 minute cities
roadsage home