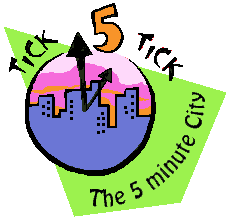 Sun Diego
That playland-by-the-sea which is San Diego is a summer lover's dream. Where else can you revel in water sports in delicious warmth under an aquamarine sky? Okay, a few places, but play just seems to be more fun in San Diego. Read on.
Where to stay: The Loews Coronado Bay Resort is the kind of destination resort which leaves no stone unturned. Tan hues and cushy comfort prevail at this delightful property a stone's throw away (okay a bridge ride) from San Diego, and the list of activities is endless. Learn to surf, but only after you've taken a kung fu class or done a few laps in one of three swimming pools. Or play tennis, jog, bike or nod -- by the pool, that is. Yes, all this activity can really tire you out, which is why you might choose to revive yourself during the Thursday night Refrigerator Raid. Believe me, this icebox is way better stocked than the one back home. The Loews Coronado Bay Resort, Coronado, California (619) 424-4000. Doubles begin at $265 during the premium summer months .
Where to eat: If you're staying at the Loews, you need go no further than Azzura Point for a stellar meal. Think luxe here, since chef Michael Stebner's cuisine is as exquisite as the "California Riviera" motif. Back in town, excellent nibbles will be found at Mary Pappas' Athens Market Taverna, a (Greek) gastronome's delight, while the bounty of the region, seafood, can best be savored at the view-enhanced Fish Market. End your city-side meal with a visit to Extraordinary Desserts, where Cordon Bleu-trained pastry chef Karen Krasne will convince you that dessert is the main dish.
What to do: Sunshine, blue skies, warm temps -- what, you need more? Okay, if the slate of activities at a place like the Loews isn't enough, cross the Coronado Bay Bridge and head over to Mission Bay, a city-center water-sports paradise. Rent a pleasure craft and ply the placid waters here, or pedal a bike to your heart's delight. Afterward, take a ride on the Belmont Park roller coaster, a wooden beaut with heart-stopping drops. Balboa Park is another city center playground, this one replete with walking trails and fine museums. Save some time for downtown San Diego as well, since the urban pleasures here include Horton Plaza (one very colorful shopping mall), the Gaslamp Quarter (century-old buildings now housing shops and cafes) and the Embarcadero Marina Park , where you can play "What If I Owned That Yacht?"
A little bit more: The Old Town Mexican Cafe, in the city's "old Mexico" corridor, has the best corn tortillas in town. Order anything that comes with these divine corn patties. Staying with this groove, the bright red San Diego Trolley will whisk you to Mexico (the border near Tijuana, to be exact) in a mere forty minutes. Have a cerveza with the amigos and experience life on the other side. Finally, watch the sun set from any one of San Diego's many beaches. The blaze of colors which light up the sky as night falls is truly spectacular.
There's a lot more going on in San Diego but you'll have to read the story to find out!
email me now!
return to top
back to 5 minute cities
roadsage home