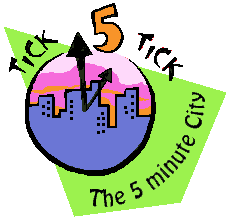 Seattle See Food
Seattle is many things: clean, green, visually arresting and fun. There's lots to do here, but for my money, I'd rather eat, since some of the best chefs in America are working (or is that playing?) in the city's kitchens. In any case, here's the lowdown on where to stay, eat and play in the Emerald City.
Where to stay: The Alexis Hotel is a chic downtown lodging that makes for a splendid getaway space. Ask for a room on the Aveda Spa Floor if price is no object -- room 624 has a sumptuous jacuzzi tub along with other pampering touches. The Aveda Spa is a full-service facility on the ground floor while The Painted Table is one of the city's premier dining spots. Alexis Hotel, 1007 First Avenue (206) 624-4844 or (800) 426-7033. Double rooms run $210-$275. The Inn at the Market is sweetly romantic and has wonderful views of Elliott Bay from many of the rooms (as well as from the lounge-y rooftop deck). Colors are soft, the morning paper is at your front door and Cafe Campagne is right downstairs. What more do you need? Inn at the Market, 86 Pine Street (206) 442-3600. Rates are moderate-high and you must book well in advance for a summer stay.
Where to eat: Seattle is the place for great food. See food, eat food. See? It's simple. Wild Ginger is the spot for interesting satays and other Asian dishes while Cascadia is chef Kerry Sear's latest foray into Pacific Northwest cuisine. Stop in for breakfast at the Athenian Inn at Pike Place Market and be sure to order up some hash. Cinnamon Works and Three Girls Bakery, both at the Market, are also good choices for morning fare (the scones at Three Girls are a must). The very first Starbucks is a block away and still sports the original logo, when the java maiden was saucily topless. Elliott's Oyster House has a singular selection (of oysters and most everything else) while Il Bistro is an ideal cocktail hour destination. Lastly, The Painted Table is where you'll get the best meal in town, thanks to master chef Tim Kelley. Go to The Painted Table for dinner and order the six-course tasting menu, a bargain at $60.
What to do: Go to the Pike Place Market first, since it's the heart and soul of Seattle. Wander around the various food and craft stalls and nosh as you go. The Seattle Art Museum is richly stocked and has many special exhibits (an Impressionist gem is on tap during the summer of '99) while the baseball Mariners have a new place to play, the just-inaugurated (and outdoor) Safeco Field. Green Lake is a great choice for an easy three-mile jog as well as some biking and blading. Wanna shop? Drop (a few dollars) at the new Nordstrom on Fifth and Pine, or at any of the nearby stores in this corner of town. More avant tastes will be sated along First and Second Avenues downtown, where the collection of galleries and ateliers is tops. When all those new duds need a rinse, take them to Sit & Spin, a cafe/artspace/laundromat where you can sip a Dryer Manhattan or Pink Silk Panties while you wait for your dry cycle to finish. Finally, Elliott Bay Books is the perfect place to find a new read.
There's a lot more going on in Seattle but you'll have to read the story to find out!
email me now!
return to top
back to 5 minute cities
roadsage home