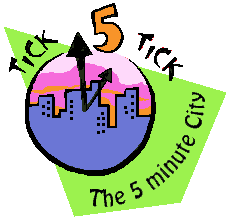 Top Ten List: San Francisco
Baghdad by the Bay. Frisco. Harlot on a Hill. Call it what you will, San Francisco has a way of endearing itself to visitors, what with its charming vistas, old-world charm and new age (re)treats. Hop on board for a peek at the best of the best.
Where to stay: The swank set will want to bed down at the Hotel Palomar in the city's SoMa district. Soothing earth tones and seamless service are the order of the day, to say nothing of the luxe down comforters, stereo CD players and gourment treats in the minibar. The leopard-print carpet is also a kick. Hotel Palomar, 12 Fourth Street, San Francisco (415) 348-1111 or (877) 294-9711. Doubles start at $325, although weekend rates and package deals can bring prices down to $175 a night. The Hotel Monaco is the perfect place for those who want a little color in their life. Um, did I say a little? Make that a lot of color, yet the Monaco pulls off this multi-hued palate with a ton of panache. The Union Square hotel's lobby living room is a swirl of color, beautifully displayed on the cushy couches and cozy chairs. Expect your room to be yellow and green with some red in between and you'll surely fall in love with its comfy bed and sumptuous Jacuzzi tub (the latter available in suites only). Nightly wine tastings are the perfect prelude to a meal at the hotel's Grand Cafe. Hotel Monaco, 501 Geary Street, San Francisco (415) 292-0100 or (800) 214-4220. Doubles begin at $229; package rates available. The Commodore International Hotel, also in the Union Square district, is yet another devotee of color. At the Commodore, however, it's the lobby that's brightest, an amalgam of geometric, colorful chairs and tables and whimsical games. Rooms are simple yet well laid out, while the Red Room and its award-winning martinis offer a delightful way to unwind from a busy San Francisco day. Commodore International Hotel, 825 Sutter Street, San Francisco (415) 923-6800 or (800) 338-6848. Double rooms start at $139.
Where to eat: It's easy to come up with a top ten list of San Francisco restaurants -- and a top fifty and a top one hundred. Since this is The 5 Minute City, I'll keep it to ten. Haute cuisine can be found at Aqua , where chef Michael Mina focuses on seafood to dazzling effect. Be prepared for a long evening, however, since the service here can be quite uneven. Stars , on the other hand, offers delicious American cookery in one of the most exciting rooms in town and the service is top-notch. Ditto Zuni Cafe, where straightahead American cuisine is taken to new heights. Order the grilled chicken a deux by all means and do come early, the better to sample the outstanding raw bar. It's haute vegetarian that's on tap at Millennium and peas 'n such have never been more exciting than at this Civic Center establishment. More exciting cuisine, this time of the Mediterranean/French variety, can be found at Delfina, where chef Craig Stoll is using fresh ingredients to win over his Mission District habitues. Over in the Haight-Ashbury, Cha Cha Cha has been wowing the locals for quite some time with its Caribbean "tapas." The sangria at Cha Cha Cha is also a must must must. Turning to Asian fare, sushi at Ebisu is always a smart (and fresh) choice, while the definitive dim sum spot in town is Ton Kiang. Thanh Long is known for two dishes, and it's all you need to know, too: order the fresh crab and the garlic noodles and you'll go away sated. Last but certainly not least is Tu Lan. This storefront Vietnamese restaurant in a rough 'n tumble part of town is foodie heaven, especially if you order #4 (shrimp-stuffed spring rolls with a divine peanut sauce) and #74, sauteed vegetables atop crispy noodles. The tab? $10 for 2.
What to do: So what if Alcatraz is super-touristy, the cable cars are overcrowded and the Golden Gate Bridge has a wind chill factor of zero? They're still the city's equivalent of the Big Three so you have to do them while you're here. Especially Alcatraz -- where else will you find a prison with pink bars in the cellhouse and the ghost of Al Capone at every turn? If the cable car is way too crowded, consider the "F Market" streetcar. These clinging, clanging contraptions are also plenty old, suitably historic and loaded with charm -- and they will get you where you're going. San Francisco's many neighborhoods are also worth exploring, especially on foot. Don't miss the Italian district of North Beach (with the requisite stop at Caffe Trieste) and the Victorians of Pacific Heights. For culture vultures, best stops are at the San Francisco Museum of Modern Art (the building itself is a work of art) and the Palace of the Legion of Honor, where the permanent collection (Van Gogh, Rubens, El Greco) is the thing to see. Hours can be spent shopping among the emporiums of Union Square (Macy's, Nordstrom, Gucci et al) although local goods (and better prices) will be had along Fillmore Street in Pacific Heights and the stretch of Hayes Street between Franklin and Laguna. Night owls will want to seek out the techno-funk riffs of the SoMa clubs or the sweetly seductive jazz found at venues such as Slim's (Boz Scaggs is the front man here) and the Boom Boom Room, where blues legend John Lee Hooker holds court.
A little bit more: Want an only-in-S.F treat? Then make a beeline to "Beach Blanket Babylon," a non-stop musical revue which skewers everything and everyone having anything to do with pop culture. The hats alone are worth the price of admission (and do get your tickets as early as you can). Finally, the Kabuki Springs spa , on the edge of the city's Japantown district, is an urban retreat for mind, body and soul. A mere $12 buys you an afternoon of relaxation like you wouldn't believe -- just see for yourself.
There's a lot more going on in San Francisco but you'll have to read the story to find out!
email me now!
return to top
back to 5 minute cities
roadsage home