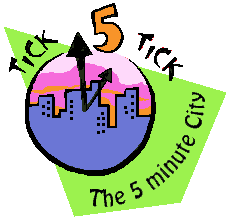 Around the World in...Las Vegas
Well, the Rat Pack left Vegas and the world moved in, or so it seems after a quick look around Las Vegas 2000. Paris, Venice, Monte Carlo -- is there any room left for desert sun and sin? You betcha. Turns out that Las Vegas at the dawn of the new millenium is a hotbed of haute experiences -- fine dining, luscious spas, the showiest shows. Here's how to play your cards right in the desert oasis.
Where to stay: The Bellagio is an ode to Lake Como,and what a siren it is! Think luxe with soft edges: a paisley canopy over your gaming table, dining tables lorded over by the world's best chefs, a sumptuous spa, six pools and a room you'll find hard to leave (you can even work here thanks to a superfast 'net connection). Oh, and "O" is here, too. Big girls will want to play Eloise and never leave. The Bellagio, on the Strip, Las Vegas (888) 987-6667. Rates as low as $139/night are available, although rooms generally run twice as much. At Mandalay Bay, you're transported to the South Pacific but with a lifeline to all the creature comforts you desire. Play some craps amid the lush scenery, head out to the pool and beach or grab a nibble at one of the resorts nearly twenty eateries. Last stop of the evening before you head to your spacious room should be at the tres cool rumjungle (yep, that's one word). Mandalay Bay, on the Strip, Las Vegas (888) 632-7000. Rooms can be had for as little as $99/night, although the rate is usually two to three times higher. For an unbeatable deal, check out the Treasure Island, sister property to the Bellagio and Mirage. Pirates and their booty (or yours) is the theme here, and it's done in an accessible, whimsical way. Rooms are plenty comfortable (ask for a view of the Strip), the buffet is mighty fine and the spa is a delight (you can also pay a visit to Bellagio's spa as a guest of the TI). And don't forget that pirate battle right outside... Treasure Island, on the Strip, Las Vegas (800) 288-7206. Rates as low as $59/night, although weekend rates are often double that.
Where to eat : Las Vegas is to fine dining today what New York and L.A. were a few years ago, but maybe that's because the best chefs of New York and L.A. (San Francisco, too) are now manning the desert stoves. Begin your culinary adventure with dinner at Picasso (at the Bellagio), the one meal you should not miss while in Las Vegas (book two months ahead). Chef Julian Serrano left the cozy Masa's in San Francisco to cook amid the master's paintings, and it's safe to say these two Spaniards are most simpatico. Seafood simply shines on Serrano's plates, although everything you try is sure to be divine. Right next door to Picasso is Prime, a boldly-detailed steakhouse manned by New York chef Jean Georges Vongerichten of Vong fame. Your steak will look awfully good here, and so will you. Aqua, the place San Franciscans visit for sublime seafood, has also migrated to the Bellagio. The room is a stunner and the food is every bit its equal. At the Mandalay Bay, New York chef Charlie Palmer is dazzling diners with Aureole. Much of the experience here is visual, as in watching that femme fatale in a catsuit scale a stories-high wine rack in pursuit of the perfect Cabernet. That said, Palmer's lobster is no slouch, either. If you're heading for the Mandalay's beach, stop in at the Border (Grill) first. This poolside oasis is a kissin' cousin of the L.A. outpost and the guacamole and margaritas (along with the rest of the haute Mex menu) are inspired. More quick bites: Osteria del Circo (at the Bellagio) is a scaled-down version of New York's Le Cirque, still run by impresario Sirio. The food's just as good at mini-Cirque, and this room is much more fun. Cafe Bellagio is a good choice for 24/7 grazing, while the Bellagio buffet puts out quite the spread at dinnertime (load up on those plump crab claws). Lastly, the gelateria at Bellagio is every bit as good as the ice cream shops of Florence and Rome.
What to do: It's a good thing Las Vegas is a 24-hour town, because you're going to need every single minute to fit everything in during your visit. For starters, gaming tables are everywhere and you will want to play, even if it's nothing more than quarter slots. Best casinos in terms of ambience are at the Bellagio and Monte Carlo . After a spell of losing (you didn't think you'd win, did you?), lick your wounds at a hotel pool. Every hotel on the Strip has a pool, but some of these swimming holes are easily more spectacular than others. Guests of the Bellagio will certainly enjoy the fountains both in and out of their pools while folks staying over at Mandalay Bay can partake of a wave pool, rafting run and gonzo beach. After a spell of the hot desert sun, enjoy a bit of pampering at one of Las Vegas' many spas. The Spa at Bellagio is a marble-clad, gold-tinged pleasure palace where you can flit between the sauna and whirlpool or settle in for an aromatherapy massage. Over at The Venetian , the Canyon Ranch Spa is a wellness retreat where the emphasis is on aligning mind, body and soul -- and the King's Lulur Bath, once reserved for Javanese royalty, will help you achieve that goal. Duly decompressed, it's time to go shopping. Head over to Via Bellagio if your taste runs to Chanel and Hermes. A tamer space for shopaholics can be found at the Grand Canal Shoppes at The Venetian , where the likes of Banana Republic, BCBG and Jimmy Choo won't make as big a dent in your pocketbook. Pull out your new duds come nightfall and go see a show -- this town knows how to get down when the lights are low! A must-see experience is Cirque du Soleil's "O" at the Bellagio . The French Canadian acrobats are waterborne this time, and the thrills don't stop. The Cirque has its feet firmly planted on the ground (sometimes, at least) at "Mystere," another acrobatic extravaganza playing at the Treasure Island . For a pump-up-the-volume Broadway show, catch showman Tommy Tune in "EFX" at the MGM Grand . And if it's traditional showgirls you prefer, the dancing lasses at Bally's "Jubilee" are family-friendly for their early-evening show but go topless the second time around (10:30 p.m.). Finally, you will want to end your Vegas night with a nightcap. Best spots for last call are rumjungle (dancing after 11 p.m.) and Red Square , both at the Mandalay Bay . It's rum drinks at the jungle while you'll get vodka, shaken or stirred and certainly chilled, at the Square.
A little bit more: Today's Vegas is about giving you everything you've ever dreamed of -- and more. How else to explain a volcano that pops off every fifteen minutes after dark? an epic pirate battle? a gondola ride in a Venetian canal? Yep, you can do all three while you visit the Mirage, Treasure Island and Venetian , respectively. You can also take a ride on the Manhattan Express rollercoaster at New York New York. The 'coaster cars all look like yellow cabs and at speeds of up to 70 MPH, you'll feel like you're back on Fifth Avenue. And if you're gonna top New Yawk, the only answer is Paris . Cross the street and take the elevator up the half-sized Eiffel Tower for one of the best views of the Strip.
There's a lot more going on in Las Vegas but you'll have to read the story to find out!
email me now!
return to top
back to 5 minute cities
roadsage home