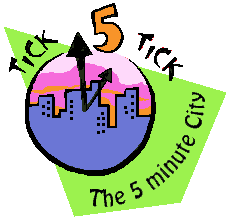 Toasting the Napa Valley
Got grape? California's Napa Valley certainly does. As the pre-eminent winemaking region in the U.S., you'll not only find a mean Cabernet here, you'll also eat very well, pamper yourself no end and sleep like a baby...if you follow my advice, that is.
Where to stay: The Silverado Country Club & Resort is a California landmark built in the 1870s and nestled amid 1,200 acres of lush vineyards and scenic countryside. Latter-day visitors to the resort might have a hard time deciding what to do first, since you can play golf on one of two 18-hole championship courses, serve and volley between seventeen tennis courts or slosh around in one of nine swimming pools. And then there's the brand new 16,000 square foot Spa at Silverado, a cream-colored pamper palace which gives even the best U.S. spas a run for their money. Indulge in a Sothys facial (pure bliss!), a workout of a massage or one of the many wraps or tubs on tap. All of this pleasure will send you melting into the bed in your suite, a one or two-bedroom home-away-from-home replete with wood-burning fireplace and a slew of modern conveniences. Plan on three days minimum. Silverado Country Club & Resort, 1605 Atlas Peak Road, Napa, California (707) 257-0200. Rates start at $160 for a standard room, $305 for a suite; golf and tennis packages available.
Where to eat: Jeff Cerciello, the chef at Bouchon, isn't trying to reinvent French cuisine, he's tryng to rediscover it. "Our restaurant is not an outlet for interpretation," he proclaims, and it's just as well, since Cerciello's version of lobster bisque is a purist's dream. Same goes for the leg of lamb with a white bean ragout and the pan-roasted trout with lemon butter and capers. The rich red decor softened with glass and brass isn't what you'd find in France, however -- it's better. Bistro Jeanty, right up the street, is pretty French-y, too, thanks to owner/chef Philippe Jeanty's pedigree and love of classic cuisine. The cassoulet and coq au vin are real winners, as is the meaty daube de boeuf. End your meal with the sublime creme brulee, mon ami. Tra Vigne is where Chef Michael Chiarello puts his spin on Italian cuisine and where you should not miss the polenta with mushrooms and a warm balsamic vinaigrette. Finally, the Royal Oak Steakhouse at the Silverado Resort is the perfect place for a hearty steak to go with your new, favorite Cabernet. Bouchon (707) 944-8037; Bistro Jeanty (707) 944-0103; Tra Vigne (707) 963-4444; Royal Oak Steakhouse (707) 257-0200.
What to do: It's the wine country, folks, so pull out the notepad (and the wallet) and sign up for a course in Wine 101. At the top of the curriculum: small wineries where you'll receive personalized attention and get to ask questions to your heart's content. Best bets are Swanson Vineyards, Frog's Leap, Pahlmeyer, Turnbull Wine Cellars and Chateau Montelena. Larger wineries with a knack for education are Trefethen, Sterling Vineyards and the Hess Collection. Most Napa Valley wineries greet the public between 10 AM and 4 PM; call ahead for exact hours and pricing. Some wineries offer a tour while others simply do tastings -- getting a mix of each on your schedule is the quickest way to an A+ in the art and science of wine, Napa Valley-style.
A little bit more : There aren't as many spas in the Napa Valley as there are wineries, but it's getting close. The quaint town of Calistoga, at the northern end of the valley, has a slew of 'em, no surprise since this town is well known for its, er, waters. Spas here specialize in therapeutic mud baths and mineral soaks, although massage and other bodywork is also available. Best bets: the Lincoln Avenue Spa, Golden Haven and Lavender Hill .
There's a lot more going on in the Napa Valley but you'll have to read the story to find out!
email me now!
return to top
back to 5 minute cities
roadsage home