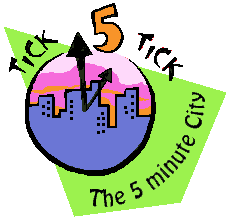 Kauai'n dreams
Aah, the garden island of Kauai -- who knew that Hawaii could still be so unspoiled? Yep, this oldest (and northernmost) island in our 50th state is heaven on earth, a melange of jagged peaks (trussed in green), sandy pocket beaches and aloha spirit. How to make the most of your visit? Follow me...
Where to stay: The Princeville Resort is situated on Kauai's north coast, snug on a cliff overlooking Hanalei Bay. It's five-star luxe at this Starwood property, a fact not lost on you as soon as you enter the enormous lobby aka the Living Room. Spend some time here cooling your heels but be sure to visit the "infinity" pool and its adjacent hot tubs, play a game of tennis and whack a few balls at one of Princeville's two top-rated golf courses. If you get hungry, check out Cafe Hanalei or the twice-weekly luau; thirst is best quenched at the Beach Bar. And be sure to ask for a room with a million-dollar ocean view, at prices (nearly) to match. Princeville Resort, Princeville, Kauai, Hawaii (808) 826-9644 or (800) 325-3589. Rates start at $380; package rates available. The Hyatt Regency is located on the southern shore of Kauai, in the beach hamlet of Poipu. The landscaping alone is reason enough for a visit, but expect to be lulled into a longer stay thanks to the many pools, top-notch restaurants and variety of activities, everything from a parrot show to water slide-ing. Hyatt Regency, Poipu, Kauai, Hawaii (808) 742-1234 or (800) 233-1234. Rates begin at $335; discounted packages available. For a more secluded option, consider Aloha Aina,a bed and breakfast in the north shore town of Kilauea. At Latifa Amdur's restful retreat you can play in her organic garden, ponder the waves or partake of the treatments at this naturopath's onsite Acupuncture and Natural Healing Center. Aloha Aina, Kilauea, Kauai, Hawaii (808) 828-0025 or (808) 828-1155. Rate is $80 per night, including breakfast.
Where to eat: A Pacific Cafe has long been considered Kauai's finest restaurant and it's quickly morphing into a mini-chain, with outlets on both Maui and Oahu. Although chef Jean Marie Josselin is no longer manning the stoves here, you are in excellent hands with chef Steve Nakata. Dig into his tiger-eye sushi appetizer and you may find yourself ordering seconds (I did). Then order more fish as an entree, ending your meal with the divine mini-chocolate souffle. At the Princeville Resort, breakfast, lunch and dinner should be enjoyed at Cafe Hanalei, although finding a way to fit in cocktails 'n apps at the Beach Bar should also be on the agenda (along with the resort's luau, a Monday/Thursday affair). The Ilima Terrace at the Hyatt Regency Poipu makes for a nice lunch spot amid the ponds 'n swans. A casual snack of fresh papayas and pineapples can be arranged at one of the island's Farmer's Markets, with rotating locations around the island (Tuesdays near Hanalei, Wednesdays in Kapaa, etc.). And if you must take this fab fruit home with you (I did), call the folks at Boy Akana Farms (800-572-7292) and they'll ship a 10-lb.box of strawberry papayas to your home for forty bucks.
What to do: Start your island sojourn with a helicopter ride out of tiny Princeville airport courtesy of Hawaii Helicopters. The 45-minute ride is a good choice and will afford you unbelievable views of Mt. Waialeale,Waimea Canyon and the NaPali Coast. Pack plenty of film for this adventure. Pick up your snorkel gear at the Hanalei Dolphin Center and head to one of the area's many beaches for a swim with the fish -- good choices are Tunnels or Anini Beach on the northern side of the island and Poipu Beach Park in the south. Secret Beach, off Kalihiwai Road near the Kilauea lighthouse, is a nice, secluded spot for swimming and sunbathing (and if you walk along the beach far enough, you can easily go au naturel ). Lastly, if you're feeling energetic, try some of the day hikes in Waimea Canyon (the more intrepid may want to sign up for the Kalalau Trail, at the end of the road near Kee Beach -- permit, obtainable in Lihue, is required).
A little bit more: Have a double scoop at one of the Lappert's ice cream parlors around the island -- there's a nice one in Koloa Town. Don't ask about the butter fat and just enjoy (the Kona Coffee flavor is sublime). William & Zimmer in Kapaa sells wonderful boxes and other keepsakes made of fine koa wood, which is native to the Hawaii isles. Most of all: keep the spirit of aloha alive inside. Kauaians still move at a languid and leisurely pace and are some of the friendliest people around -- follow them .
There's a lot more going on in Kauai but you'll have to read the story to find out!
email me now!
return to top
back to 5 minute cities
roadsage home