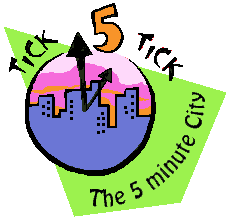 Victorian Ferndale
It's cute, it's fun and it's a State Historical Landmark. It's Ferndale, a small town (population 1,500) in the far reaches of northern California where dairy cows far outnumber residents and the city center is a Victorian postcard. Want the lay of the land? Read on.
Where to stay: The bed and breakfast groove rules in Ferndale, so play along. The Gingerbread Mansion on Berding Street, a block off Main, is as cute as its name. This 1899 Victorian has eleven guest rooms done in antiquarian luxe. Enjoy your full breakfast, then repart to the property's elegant garden for some reading or contemplation. (707) 786-4000 or (800) 952-4136. Most rooms are in the $140-$200 range (double occupancy) and include breakfast and a large English tea. The Victorian Inn, on Main Street, boasts twelve rooms, a well-priced restaurant and loads of old-time charm. A full breakfast is part of the deal, and the innkeepers will gladly pack a picnic basket for the day's adventures. (707) 786-4949. Double rooms are $85-$150.
Where to eat: Dining choices in Ferndale may be limited, but they are good. Curley's on Main Street is the place for a simple yet tasty meal (try the roasted peppercorn steak) while the Victorian Inn is a dressier affair and a good choice for interesting appetizers and the chef's daily whim. The Candy Stick Fountain and Grill has been around forever (witness the counter's red vinyl stools) and beckons you to order a root beer float. They even sell a 35-cent ice cream cone for tiny tykes. At Sweetness and Light, it's candy for kids of all ages. Actress Jamie Lee Curtis is hooked on the store's Moo Bars, an uber-Snickers that's really a homemade marshmallow topped with almonds and caramel and smothered in chocolate. Hungry yet?
What to do: Ferndale is all about window shopping, although you're more than welcome to turn that into power shopping if you'd like. The central business district is located along a four-block stretch of Main Street, and you pretty much need look no further. Stop in at Trudy's first, where the owner (yep, Trudy) will sell you penny candy at one cent per. Honest. There's also three and five-cent candy, but do you really need to be such a big spender? Blackberry Hill is the ultimate girl store, the kind of place which reeks of potpourri and makes grown men wince. Ladies, load up on Mary Engelbreit while your guy paces outside. Abraxas sells beautiful stained glass while The Blacksmith Shop further along Main Street is the place to stock up on fine metalwork. At Golden Gate Mercantile, you can find most everything else, and it looks better (and costs far less) than the goods at that other temple of housewares, Pottery Barn. Your last stop should be the Village Florist, where Pam will make a bouquet you'll treasure.
A little bit more: the Arcata Oyster Festival, held just north of Ferndale every June, is the place for foodies who crave these shelled wonders. If you time it right and have room in your schedule, you can hit Ferndale for the Fourth of July.
email me now!
return to top
back to 5 minute cities
roadsage home