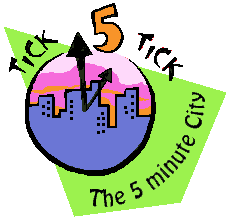 The Fairest of them all
The Oregon Country Fair is held outside Eugene in early July. It really does take the full three days of the Fair to soak everything up, so plan on a nice long weekend while you're here. Following are a few details which will help make these days a treat.
Where to stay: The Excelsior Inn is a former frat house near the University of Oregon campus which has gone uptown. In Eugene? 'fraid so. Not a bad thing, though, since these digs are comfy -- with a surprisingly Euro feel. Breakfast is included in the moderate rate. The Excelsior Inn, 757 E. 13th Avenue, Eugene (541) 342-6963. The Campbell House is a bed and breakfast which is a slice of heaven and an architectural gem. It's also housed in one of the oldest buildings in Eugene. Rates are on the high side, but if you want to live a little, this is your place. Campbell House, 252 Pearl Street, Eugene (541) 343-1119. The Zumwalt Park Campground, located off Jeans Road on the west shore of the Fern Ridge Reservoir, is an easy distance from the fairgrounds. The price is right at Zumwalt, and food and music are available onsite. Zumwalt Park Campground is open only during the Oregon Country Fair -- you can check-in after 2 PM Thursday and must depart by noon Sunday.
Where to eat: You should certainly eat most of your meals at the Oregon Country Fair, and when you see the selections, you definitely will. Patti's Pies are only available at the Fair, so don't miss out. The Whole Enchilada serves up delicious Mexican fare, while Afghani Cuisine delivers a platter full of exotic edibles (ask for extra potatoes!). Dana's Cheesecake is creamy goodness (get the chocolate cheesecake here) although Bangkok Grill is a better choice for a savory taste. Other good choices: Rising Moon for ravioli and a salad washed down by a Ruby Nipple; Frisco Sandwich for a plump chicken sandwich or skewer; and Nearly Normal's Gonzo Cuisine for whole wheat pancakes topped by fresh marionberries and yogurt. Back in town, the Excelsior Cafe is a bistro-ish spot offering seasonal menus that emphasize local produce while Zenon Cafe serves world food in a bright and airy setting.
What to do: You're at the Fair, bub! Do a little bit of everything. Start by cruising the paths in search of that just-right art or craft. Then check The Peach Pit, the Fair's newspaper, for times and places for the various performing acts. Take time out to sit by the river or under a tree, reading or daydreaming or whatever the mood suggests. Eat when you're hungry (and when you're not -- this stuff is good!) and last but not least, breathe in the Fair's good feeling and spirit of community. This event is about caring for the environment and social justice, yet these folks know how to have a good time while they get the word out. Have a ball!
There's a lot more going on at the Oregon Country Fair but you'll have to read the story to find out!
email me now!
return to top
back to 5 minute cities
roadsage home