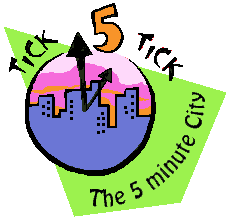 Planes, Trains and Automobiles
Chicago as the Second City? It's hard to believe that appellation once you've paid a visit to this lakefront metropolis, what with its stunning architecture, slew of fascinating museums and world-class eats. Expect your visit to the Windy City (now that's a fitting nickname) to go something like this...
Where to stay: The Swissotel is a 30+-story sweep of glass perched at the edge of Lake Michigan. An efficient Eurostaff sees to it that your stay here is grand, easy to do thanks to the spacious, neutral-toned rooms outfitted with numerous perks (data ports, plush robes) and a rooftop spa/gym which overlooks the lake. The lobby's Palm Restaurant is a New York transplant with a lively bar scene. Swissotel, 323 E. Wacker Drive (312) 565-0565 or (800) 63-SWISS. Doubles start at $189; package rates available. The Hotel Monaco tosses neutral tones right out the window (or is that into the lake?) in favor of bright red and green and every imaginable print in between. In other words, it's color and fun at this midwest outpost of the west coast-centric Kimpton boutique hotel chain. The Monaco also believes in overstuffed comfort, so expect cushy chairs and couches everywhere, soothing amenities in your room and, if you dare, a suite with a two-person Fuji tub. The hotel's restaurant, Mossant, is open for breakfast, lunch and dinner and features top-tier French cuisine. Hotel Monaco, 225 N. Wabash (312) 960-8500 or (800) 397-7661. Double rooms start at $125.00; package rates available.
Where to eat: You'd probably need a month in Chi-town to visit all the best places to eat but then how many of us get away for a whole thirty days? Pace yourself by starting out at the Frontera Grill, chef Rick Bayless' homage to authentic Mexican cuisine. This James Beard Award-winning chef knows the difference between a poblano and a pasilla (as in chiles) and the result is dishes such as Pollo Pibil , achiote-marinated chicken cooked slowly with roasted peppers and topped with pickled red onions and habanero salsa. Viva Rick! A continent away on the food spectrum is Coco Pazzo, the Chicago version of Pino Luongo's successful New York City restaurant of the same name. It's Tuscan delights at Coco Pazzo, among them a delectable saddle of rabbit with black olives and prosciutto and the risotto del giorno , always a marvel. One Sixtyblue has a well-known Chicago-area silent partner (his initials are M.J.) and a knack for creative American fare. Hint: don't wear blue -- chef Patrick Robertson's restaurant already sports plenty of it. And if you can't leave Chicago without some deep-dish pizza, head over to Gino's East Pizzeria . This downtown institution packs a pan with assorted ingredients (including loads of cheese) and the result is chewy goodness.
What to do: The Chicago School of Architecture may have started this city's love affair with tall buildings but goodness knows their architectural heirs have ably followed suit. Any architectural tour of Chicago must begin with a nighttime look at the floodlit Wrigley Building from the edge of the Michican Avenue bridge. In a word: magic. Once night turns to day, stroll the Magnificent Mile, all the while looking up at the fascinating modern and post-modern high-rises (more on the Mag Mile later). South of here is the Loop, the hustle-bustle business district where many buildings are older yet no less magnificent (don't miss the Monadnock or Rookery Buildings). And if it's height that catches your fancy, the Sears Tower and John Hancock Center are the tallest buildings on the skyline. At the Hancock, take a twilight elevator ride up to the 95th floor for a romantic cocktail and unbelievable city view. Back on terra firma, visit the Art Institute of Chicago for its gorgeous Impressionist collection and a fine Hopper ("Nighthawks") and Wood ("American Gothic"). The Museum of Science and Industry has among its gewgaws a sub (captured from the Germans during WWII) and a simulated space-shuttle ride. The Shedd Aquarium is fishy but then that's half the fun. Shopping on the agenda? Well, then it's back to the Magnificent Mile, a mile-long stretch of retail emporiums sure to flatten any wallet. Best stops include Marshall Field's (Chicago's paean to fashion), Tiffany & Co., Bloomingdale's and a five-floor Crate & Barrel. Neighborhoods should also be on your Chicago list, namely the up-and-coming River North district (good for furnishings) and the trendier Lincoln Park for alfresco dining and boutique shopping. Lastly, any summertime visit must include a visit to the Oak Street Beach along the lake and a Cubs game at Wrigley Field. Visiting in the winter? See below.
A little bit more: Chicagoans don't just huddle by the fireside in the wintertime -- no, sir. They head out of doors and participate in the city's Winter Break, a weeks-long series of events which includes ice sculpture contests and numerous visits to Skate on State, a downtown ice skating rink. Tops on the winter calendar, however, is the Chicago Auto Show, the country's largest car show and a fixture on the February social scene. Over a million car enthusiasts (and the simply curious) tour this vehicle extravaganza, where auto makers from around the world show off their newest and best creations along with the "concept cars" of the future. The "First Look for Charity" gala kicks off the Show in style and manages to throw beaucoup bucks at local charities all the while.
There's a lot more going on in Chicago but you'll have to read the story to find out!
email me now!
return to top
back to 5 minute cities
roadsage home